Diving Into Distressed Properties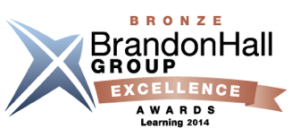 Brandon Hall Award Bronze Winner
CLIENT: Real Estate Company
PROBLEM: In 2008, the real estate market crashed and changed the landscape of real estate. On a national level, 1 in every 1,121 housing units received a foreclosure filing in March of 2011. And the trend continued into 2012. The client began to watch the market conditions and determine how they could best support their agents. Agents did the same. As the mortgage industry collapsed as well, agents began to reassess their business strategies and many began to move into the distressed properties area of real estate. This meant that agents had to learn the very complicated world of the foreclosed and short sale home market.
SOLUTION: The client recognized this was the direction the market was going and in late in 2012 proactively began to build a "Diving into Distressed Properties" eLearning track (course) to help support their agents. The course met two goals: 1) Help Agents to decide if this was a niche market they wanted to dive into. 2) Navigate the complicated buying and selling market of distressed properties. The client saw an opportunity to turn a potential challenge into an opportunity for their real estate agents.
Disclaimer: This is a short excerpt of the actual class. For this sample, we shared the answers to the knowledge check. The answers were not shared in the actual course for the client.