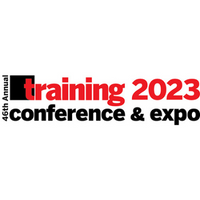 Canva for Instructional Designers-Meet me at Training Conference (Training Magazine)
Want your audience to remember your content? Then, you must engage them with graphics that help them retain your message. The challenge is what tool to create them with when you are not a graphics expert. Whether you are creating ILT, vILT, or eLearning, Canva is a powerful, easy-to-use tool for creating engaging graphics, video clips, presentations, and more. In this session, you will learn how to maximize the templates in Canva to create professional graphics, videos and/or reels, and presentations, create your own templates to reuse over and over and utilize advanced features of Canva like team sharing, and publishing options like scrolling webpages.
NOTE: We encourage you to bring a tablet, phone or notebook as this will be a hands-on session. If you have the Canva app (a free account is fine), that is a bonus!